Things you should not miss...
While you are in this part of the world, you should make sure that you come back with memories of these attractions and activities. Russia and CIS countries have abundance of activities for all age groups. 
Folk show "Golden Ring" – an original Russian production. Sparkling ballet, virtuoso musicians, circus acrobats, a vocal group, magnificent scenery, lively sound of original folk instruments, lighting equipment and original video accompaniment of the stage action on large screens, allowing you to more fully immerse yourself in the plot of the story. About 350 unique stage costumes, striking in their originality and richness of performance – all this is a distinctive feature of the Folklore show and an organic synthesis of live cultural heritage and modern technology, creating a complete picture of enchanting action.
Gambling in Russia is legal in only four regional subject areas, and in 2009 was made illegal in all other areas of Russia. In 2009, gambling was banned almost everywhere in Russia. The only exceptions are four specially arranged zones in the Altai, Krasnodar, Kaliningrad, and Primorsky regions. The only one in the Krasnaya Polyana multifunctional entertainment center "Sochi Casino and Resort" offers many opportunities for recreation. The center has a gambling hall, poker club, restaurants high and original cuisine under the guidance of the legendary Russian brand-chief Ilya Zakharov, a concert hall, which organizes performances of Russian pop stars, theater, and more!
Russian Circus famous not only among Russians but also worldwide. In Russia, the circus has long been one of the favorite form of entertainment for young and old. In Moscow, there are two main highly lauded, permanent circuses.
The shows performed by both circuses feature acrobatics, animals, dance, cabaret and clowns. The displays of daring-do are truly amazing, especially the aerial arts. Only the Nikulin Circus features big cats in its performances, but both venues have monkeys, bears and sea lions. The animals are apparently not mistreated – though their very involvement in the show might make you cringe.
Murmansk, in the extreme north-west near Finland, enjoys over 40 days of uninterrupted night, making it one of the world's premier destinations for the Aurora Borealis, and with over 300,000 residents you can enjoy all the cosmopolitan comforts of civilisation amidst the serenity of the Arctic. 
You can get to Murmansk by train (30h) or flight (2h) from Moscow, what makes this region is easiest to get in order to experience the Northern Lights from late August to May, with the condition that the night temperature is below +10 ° C, so plan your trip for January-February.
Rush into the abyss and "come up" by another person, catching the sensation of a dizzying flight – now it's real thanks to bungee jumping, the most exciting of all kinds of attractions of our time. Among the variety of jumps, a suitable variant will be found for everyone – from a beginner making his first jump to an experienced pro, engaged in pursuit of vivid sensations regardless of the time of year. There is nothing better than a flash of adrenaline to feel alive again!
The platform offers an incredibly beautiful view of the valley of the Mzymta River, the Akhshtyr Gorge and the Black Sea coast. So, when you are preparing to jump on the edge, look around carefully, after all, after returning to the ground you will see all this completely different eyes – the eyes of the winner who overcame himself, space and gravity!
Stalin's Line is an open-air military history museum. The complex created in the 1930's was once an important part of the defence system along the western border of the Soviet Union. It was built to protect the USSR against attacks from its western enemies.
Tourists will be impressed by the huge collection of military equipment such as airplanes, cars, various defensive structures and weapons. Our guide will immerse you in history and tell you about the main characteristics of the weapon. You can wander through the trenches and climb into the military pillbox.
We offer you a real military tank safari! Come to Moscow with your friends or family and take a part of this crazy adventure!
You can go for a tank driving and shooting tour in Moscow and St. Petersburg! There are variety of the legendary military vehicles (T-62, T-80, BMP-1, BRDM, BTR-80).  Put on your military camouflage and shoot a tank gun or other available firearms. A selfie with a Kalashnikov AK-47 Or AK 47 Shooting.
Shymbulak, also known as Chimbulak is a ski resort near Almaty. The Shymbulak Ski Resort is located 25km outside Almaty city. It is located in the upper part of the Medeu Valley in the Zaiilisky Alatau mountain range. It is the largest ski resort in Central Asia.
There are three ski lifts at the resort with the highest going to 3200 meters above sea level. There is also a Hotel located at the Resort, enabling those wishing to ski during the day, have a place to stay at night. The resort is located in the upper part of the Medeu Valley in the Zaiilisky Alatau mountain range.
Lake Baikal is a unique place that becomes the dream destination for thousands of people. However, it's also known among fishermen all over the world. We suggest you the tour "Fishing on the lake Baikal" that is convenient for everybody: for the true fishermen and for the novices who have never tried the fishing tackle. You have possibility to hook grayling, pike and perch. Everybody will have a catch!
The fishing in the wilds is the best possibility to have a rest, to become revived or have a good time with your family and friends.
On most of our activities, there will 2 persons per sledge: One person will be the driver and other one will travel as a passenger. You can switch positions halfway of the safari.You can meet husky dogs and try dog sledding year-round – sled riding is also great fun!  
Duration of a wintry dog sleigh ride varies from a few minutes to several hours, depending on your wishes and schedule: Take a husky tour or spend a relaxing Husky Therapy day, or learn life of a musher. In summer you can visit sled dog farms and get to know the life of a sledge dog. You'll find all services related to husky.
Summer activities in Gorki Gorod Resort
Yoga Center 
School mountain bike
"Gorky Bike Park" (a complex of tracks for downhill mountain biking from a height of about 1000 meters above sea level, accessible for both amateurs and trained sportsmen.
Adventure Park in altitude
Rafting
Hiking Eco trails
ATV Trips
Tours on electric bikes
Paragliding
Experience the Helicopter Tour, ensuring you have a spectacular bird's eye view of some of the wonderful landmarks this beautiful city has to offer. Taking off from the city's heliport, you will be soaring along the Neva River experiencing some of the city's greatest landmarks.
We propose helicopters Mi-8 for flights: Passenger helicopter with 20 comfortable chairs, TV, WC and language broadcasting system. Small Helicopters are also available.
Please note! –Flights depend on visibility and weather conditions. Due to adverse weather conditions, the Saint Petersburg Helicopter Tour can be postponed or cancelled.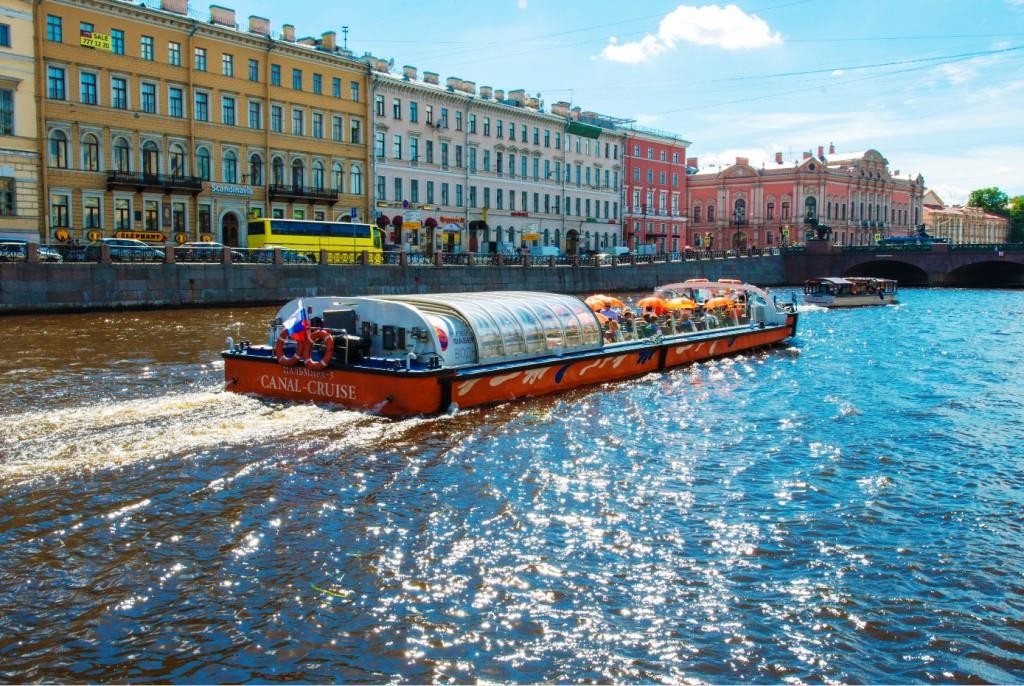 Delight in magical St Petersburg on a 2-hour sightseeing cruise along the Neva River. Meet your guide, stroll along Nevsky Prospekt — the city's main avenue —and board your comfortable sightseeing boat. Then, sit back and enjoy your St Petersburg river cruise. 
Sailing along the Neva River in St Petersburg, pass the Peter and Paul Fortress; glide beneath some of the city's beautiful bridges; and pass elegant landmarks such as the Summer Garden and Mariinsky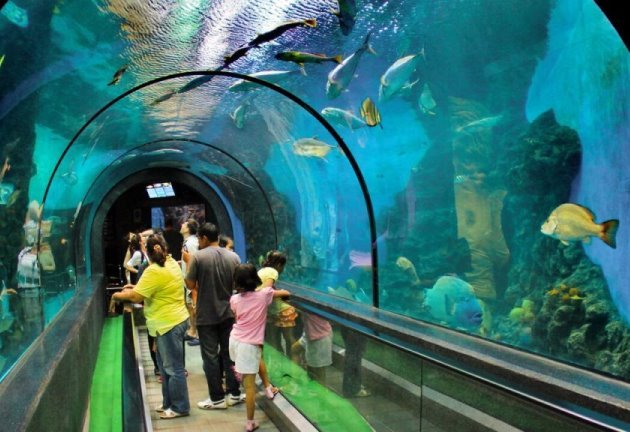 Sochi Discovery World Aquarium is one of the premier attractions of Adler resort in Sochi. Built in late 2009, it is the largest aquarium in Russia. Specialists from Australia, New Zealand, China and other countries participated in its design and outfitting.  The Aquarium boasts a rich collection of underwater life. It houses some 4 000 freshwater and marine fishes as well as other aquatic animals from around the world which represent in excess of 200 species. They inhabit 30 aquariums with total water capacity of some 5 million liters.