50 years of the most visited tourist route. Visit the land where Russia's history started. Russia's famous Golden Ring Route includes a set of medieval towns located northeast of Moscow and at a short distance from one another.
The Golden Ring of Russia is a vast area in which old Russian cities are located in a ring-like arrangement and a well-known theme-route. The cities are located northeast of Moscow and were the north-eastern part of the ancient Rus. 
Established as far back as the 11th–12th centuries, these towns played an outstanding role in Russia's early history. Nowadays they are open-air museums with well-preserved monuments. You can virtually immerse in history as you visit ancient kremlins and monasteries, see old frescos and icons, stroll along old streets and market places. Each town has a charm of its own, giving you the feel of the special atmosphere of provincial life, not yet as dynamic as big cities.
The idea of the route and the term was created in 1967 by Soviet historian and essayist Yuri Bychkov, who published in the newspaper Sovetskaya Kultura in November–December 1967 a series of essays on the cities under the heading "Golden Ring". [Wikipedia]
Rostov Veliky is a real pearl on the Golden Ring route. The capital of a powerful principality in the 13th c. Rostov was honored to be called "Veliky" (the great), for its exceptional significance in commercial, civic and religious affairs. Ravaged by Tatar nomads and Polish invaders, Rostov resurrected each time to restore its former grandeur.
The marvelous ensemble of the Rostov Kremlin, beautifully proportioned churches with old frescoes and icons, nicely decorated wooden town houses, create a very special atmosphere. Rostov is also renowned for its enamel work, bell chiming and icon painting.
Kostroma, a charming old merchant town is situated at the convergence of the Kostroma and Volga rivers.  
The city boasts to be the birthplace of Tsar Michael Romanov, founder of the Romanov dynasty, which ruled Russia for over three hundred years. A city tour includes a visit to the Ipatiev Monastery, where the first Romanov stayed before being called to take the Russian throne.
With the historical center kept intact and many monuments restored, Kostroma is a paradise for travelers seeking new places and impressions.
Vladimir is one of the oldest Russian towns founded in 1108 by Prince Vladimir Monomakh, as a frontier fortress guarding the northeast of his domain. The town witnessed its heyday in the 12th century during the reign of Prince Andrey Bogolubsky, who strengthened its defense and welcomed architects, icon-painters and jewelers.
The city boasts three UNESCO World Heritage Sites of the 12th century: the Golden Gate, the Assumption and St. Demetrius Cathedrals with unique frescoes and icons. The city is also home to several award winning museums, art galleries and theaters
Uglich, a small provincial town on the Volga River, once a significant settlement in medieval Russia, and a site of the tragic death of young prince Dmitry, son of Tsar Ivan the Terrible. The tragic event gave rise to what was later known as the Times of Trouble, which lasted fifteen years until the Romanov dynasty succeeded to the throne.
A walking city tour includes visits to the Uglich Kremlin, Dmitry on the Blood Church, and Transfiguration Cathedral. You will hear a story of Dmitry's death and the events that followed it.
This small town at a short distance from Moscow is home to the Troitse-Serguieva Lavra, on the UNESCO World Heritage List as a fine example of a working Orthodox monastery.
This is Russia's most important spiritual center for well over 600 years and the most beautiful of all monasteries. Surrounded by formidable fortress walls, the monastery boasts marvelous architecture of its cathedrals and spectacular interiors decorated by old masters, including iconostasis by Andrey Rublev.
The fairy-tale gold and azure onion domes of the Assumption Cathedral are among the most photographed in the country. The monastery's Museum of Ancient History and Art houses an impressive collection of jewel-encrusted robes, gems, and icons from past centuries. The nearby Seguiev Posad is the center of matryoshka workmanship. Many rare nesting dolls, national wooden toys are on display and for sale at the town's Toy Museum.
Yaroslavl is a lovely city on the Volga River, on the UNESCO World Heritage List. Once a prosperous medieval town, located on the crossroad of major trading routes, Yaroslavl boasts well-preserved monuments and churches distinguished for their old frescos and ornaments.
A city tour includes visits to the Church of St Elijah the Prophet, Church of St. Nicholas the Wonderworker, the Governor's House, which now is home to the Art Gallery. Take your time to wander about the city center and visit the local market.
Suzdal, one of the oldest Russian towns set up in 1024, was the capital of the Rostov-Suzdal Principality. Once an important Russian political and religious center, Suzdal features many fine examples of churches and secular architecture dating from the mid-12th to the mid-18th century. The town is home to a number of white-stoned cathedrals on the UNESCO World Heritage List. In 1983, the town received the Golden Apple Award, a prize symbolizing excellence in historical preservation and local colour.
A sightseeing tour takes you to the Kremlin, the Cathedral of the Nativity, the Golden Gate. Visit the Archbishop's Chambers to admire a collection of old icons, jewelry, and pearl embellished clothing.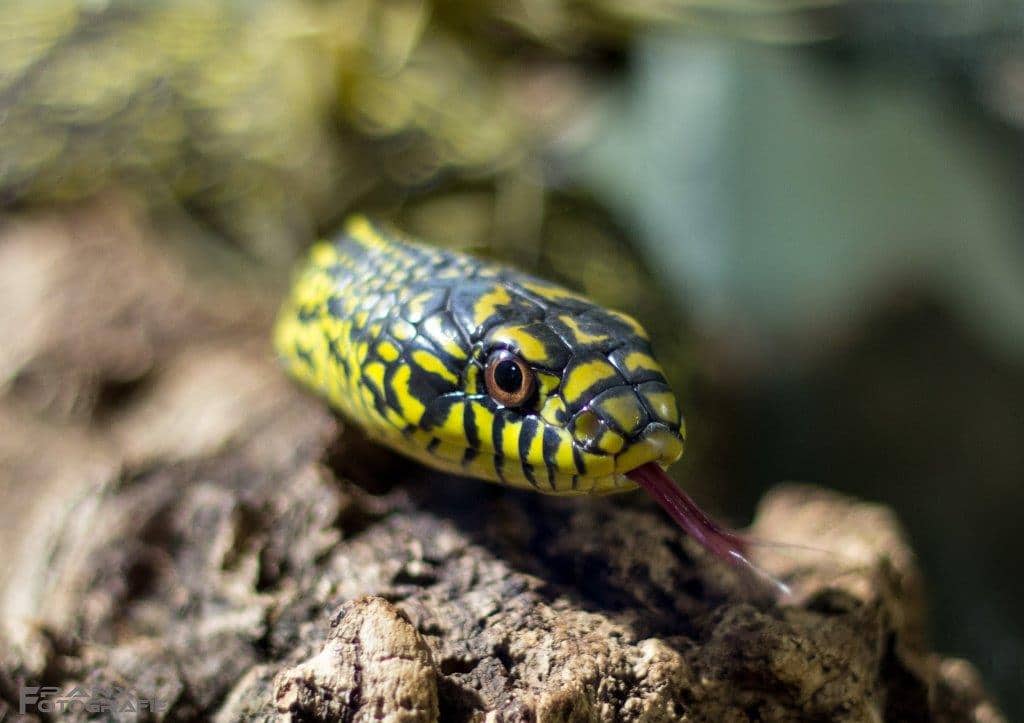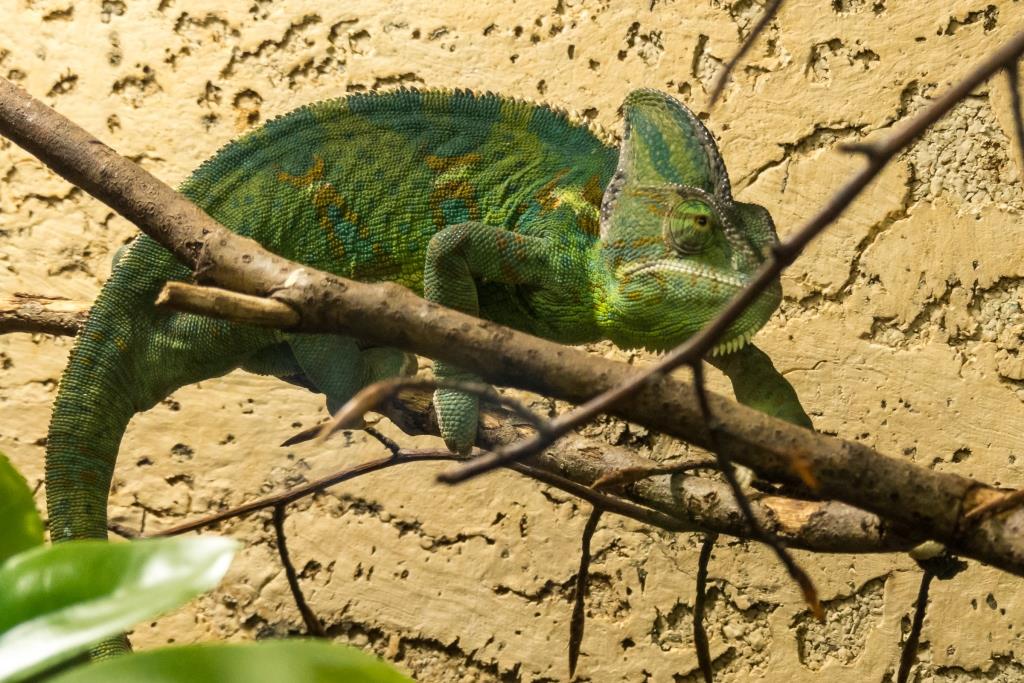 Kostroma Exotarium (aquarium and reptile house)
Fascinating and informative!
Exotarium is …A place where exotic animals from all over the world are collected. Rare snakes, lizards, turtles, tropical frogs, tarantula spiders, different types of parrots, "touching" rabbits and much more … We strive to ensure that you could learn more about the life of exotic animals.
Kostroma Exotarium is an exhibition and educational center created by a team of enthusiasts who love exotic fauna.
For several years we have been collecting the most interesting animals for us, they delighted us in our homes. But everyone wanted to share their emotions with friends. Then the idea arose to collect collections and share admiration with Kostroma residents and guests of the city.
In addition to exhibition activities, we are engaged in the breeding of some interesting species of animals for us, thereby promoting terrariumism to the masses and expanding the circle of friends and like-minded people.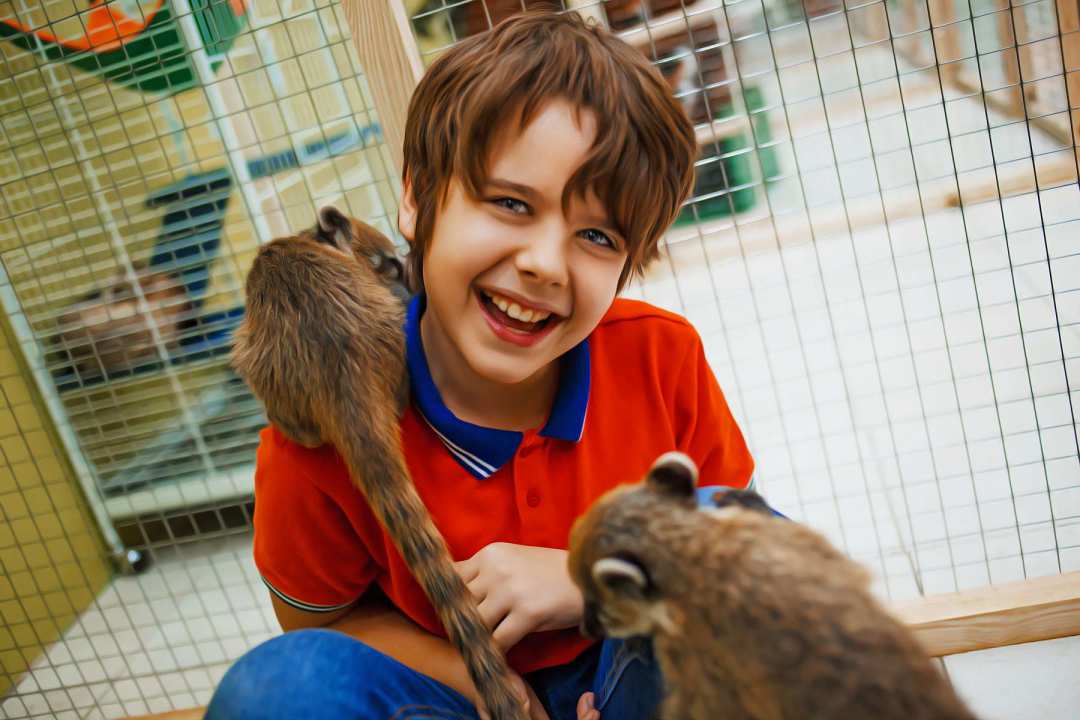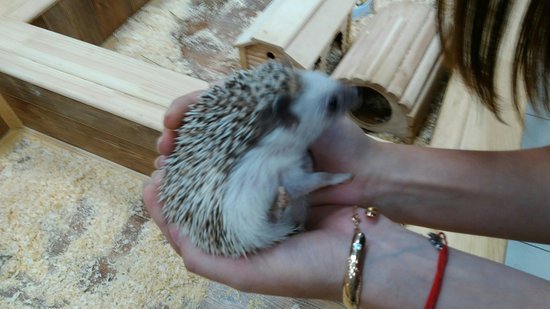 Touching Zoo V Gostyakh u Yenota
Touching Zoo V Gostyakh u Yenota is located in Yaroslavl
The petting zoo Visiting the Raccoon works so that you can usefully and enjoyfully spend time and walk around the place where dozens of species of animals live. For many people, this is a safe way to meet our planet's neighbors live!
In addition to these services, do not miss the opportunity to visit the petting zoo.
Take care in advance about the time of visiting the petting zoo Visiting the Raccoon on Mashinostroiteley Avenue, if you want to relax in comfort.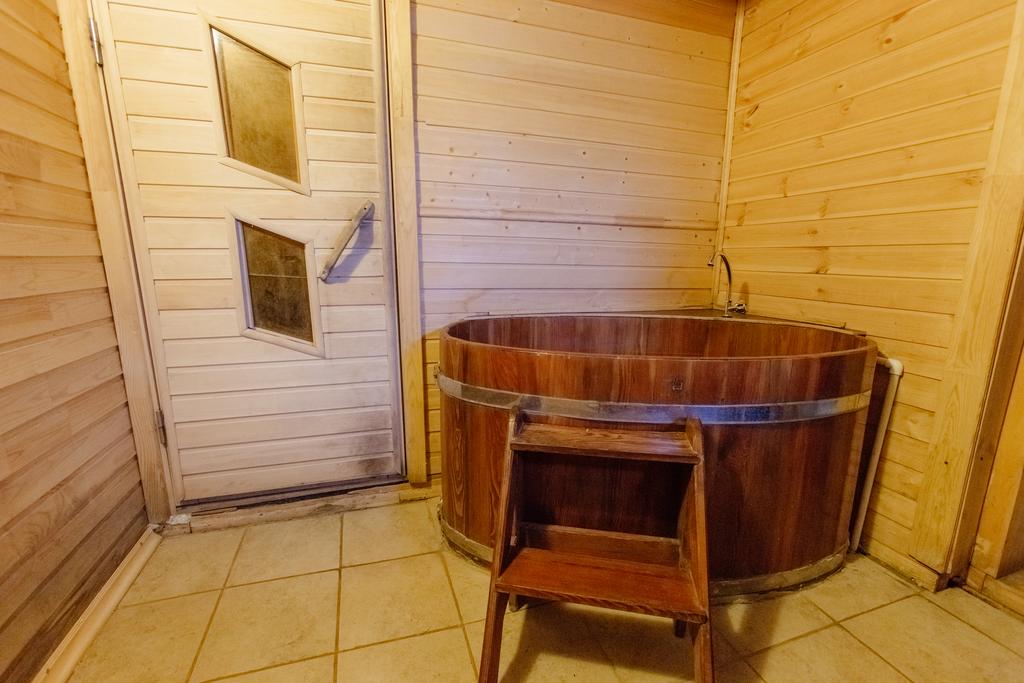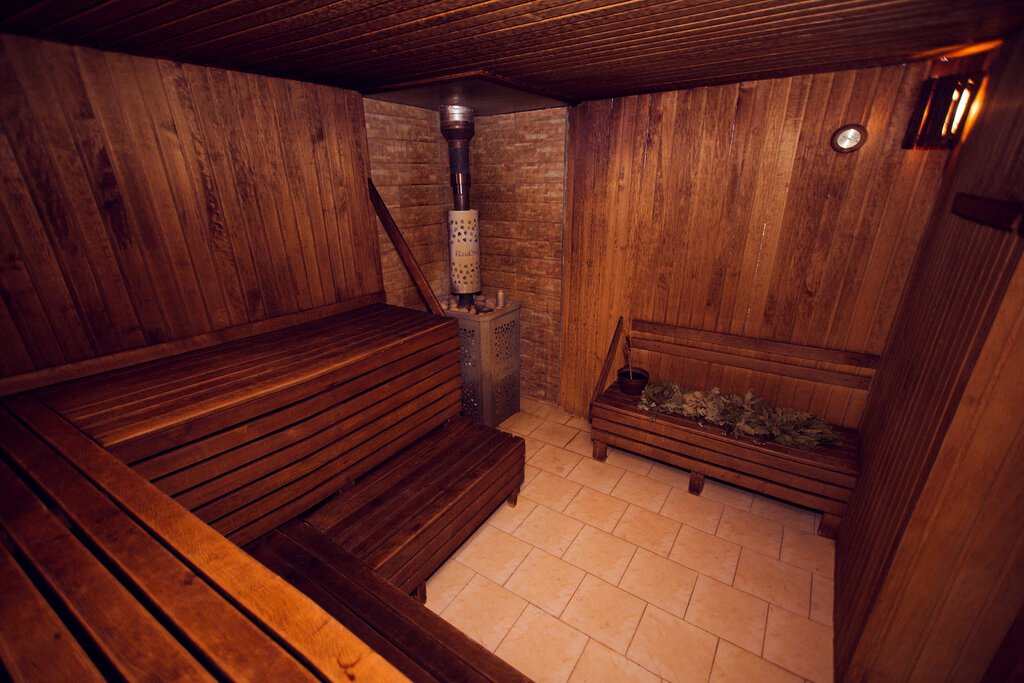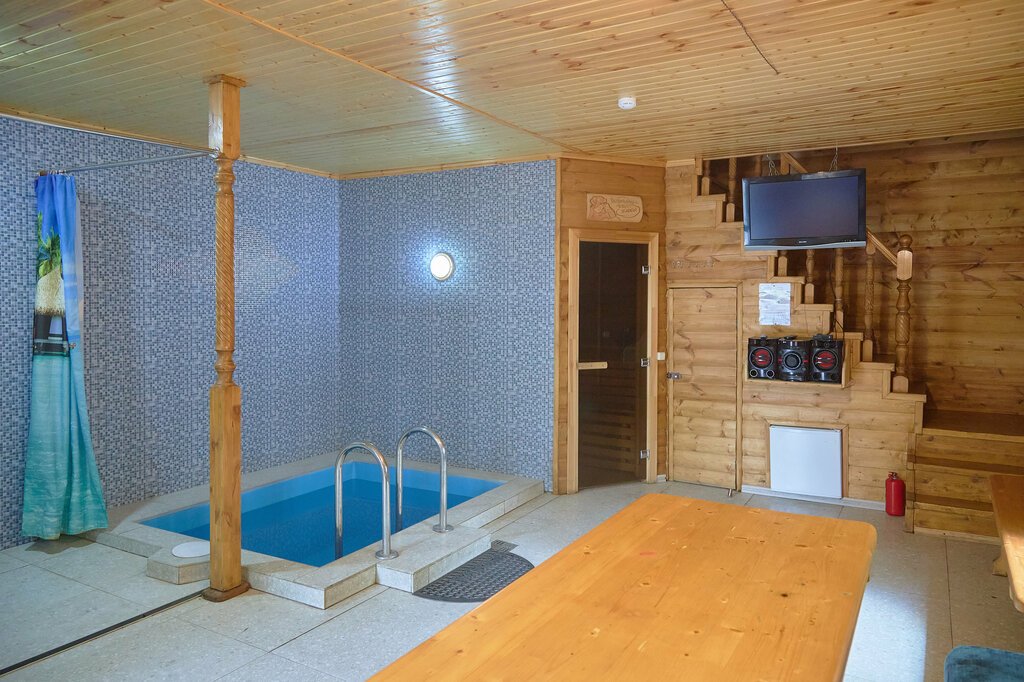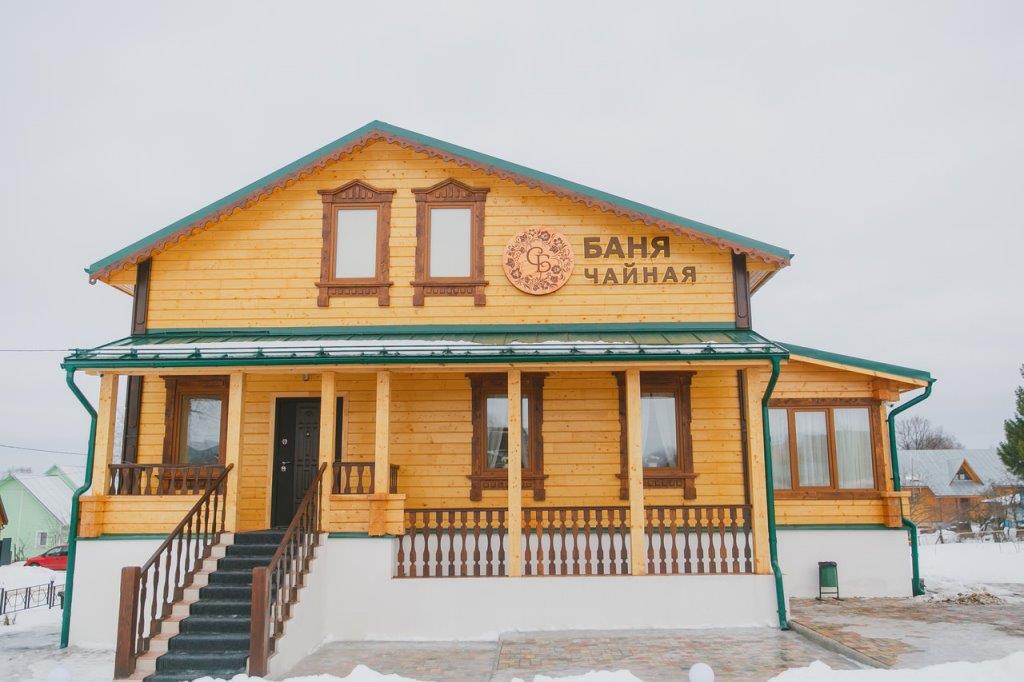 Svetlaya Banya Bath House
The light bathhouse opened in January 2015. The basis of our bath, both in the construction and equipment of steam zones and in the development of bath procedures, is based on unique knowledge about the traditions of Russian steam bath and bath recovery.
In addition to renting steam rooms for maximum health-improving effect and completeness of sensations for our guests, we have developed a special sauna menu and complex sessions, which include basic spa treatments and Russian vaping techniques. Now it is clear that renting a bathhouse in Vladimir is not necessary, since we are very close – in Suzdal, and the quality of our services is no worse.  
During the entire working hours of the steam zones, professional bathhouse attendants are accompanied, who, in addition to conducting spa procedures, meet guests, talk about the miraculous effects of the Russian bath, the operation of stoves, maintain the temperature in the steam room, thereby providing maximum service and comfort. In this regard, we are sure that the Russian bath in Vladimir is no better than ours.
Each zone includes several rooms and rooms for a full-fledged bath process and excellent relaxation. At your service: a dressing room with individual lockers and a hairdryer, a separate bathroom, a relaxation room for tea, a shower area with a heated marble stone slab for peeling, a relaxation room with a font and sun loungers made of natural wood, and, of course, the steam room itself with a unique stove. which is heated exclusively with birch wood.
Our stoves are designed and manufactured using a special technology that provides a special, soft steam that does not burn the body and allows you to fully enjoy a visit to the right bath. The stove in the steam room is lined with stone, and if steam is applied correctly, it cannot be filled.
The bath areas of the first and lower floors are designed for a comfortable rest of the company up to 8 people. And if you are looking for a bath in Vladimir, then why not use our bath in Suzdal. It's very close. We have a high level of service delivery. An ancient and wonderful city. All the necessary accessories are already included in the cost of visiting the bath: towels, disposable slippers, sheets, herbal tea with homemade jam and other accessories. You just have to come and enjoy your vacation. After all, you will always have time to rent a bathhouse in Vladimir, but to visit ours is worth a lot.
After bath procedures, we invite all our guests to the tea room. Here we will offer you a wide selection of teas and fresh juices, as well as hot homemade meals.
For a true understanding of our bath philosophy, we invite you to familiarize yourself with a short film about the bath, after watching which, you will more fully come into contact with the possibilities and features of real Russian steam bath.
Have you decided to have a good rest in a warm company and are looking for a bath in Vladimir? We are pleased to offer you a special sauna menu, spa treatments and a full range of related services. We have a comfortable atmosphere conducive to relaxation. And we are located very close – in the ancient city of Suzdal, which is only 20 minutes away by car. Come to us to steam for the benefit of your soul and health – we guarantee an unforgettable experience! Renting a bath in Vladimir is a great way to relieve the accumulated stress and fatigue. They say that good steam has a healing effect: it has a beneficial effect on the body and soul, calms the nerves, and provides a relaxing effect. After a good steam room, you will feel like a new person, and the body will be cleansed of toxins and toxins. 
The pleasure of taking a steam bath is relatively inexpensive, it is available to most people. To be convinced of this, it is enough to compare prices on the official websites of baths in Vladimir. But, in order to prepare the steam room for relaxation, a lot of painstaking work is required. Maintenance of a bath house is a serious job. In addition, the staff of the complex will work for you during the session. It turns out that the prices for baths in Vladimir are quite justified. Choosing a steam room for only one price, of course, is not worth it. It is very important to make sure that the bath complex meets all the requirements and methods of Russian steaming. 
It is good if the institution has several rooms: not only a dressing room, a steam room, a bathroom, but also a recreation room, shower room, tea room. Not all baths in the city of Vladimir can offer this. But our bath house has everything you need, and even more. For you: a real birch wood stove, a hot tub, sun beds made of natural solid wood, shower room with warm marble floor and much more. Welcome!
Hotel Ostrovskiy, Kostroma
Prospekt Mira 4B, Tsentralny, 156000 Kostroma, Russia
Hotel Ostrovskiy  is a new ultra-modern, located in the heart of the city of Kostroma  (One of Golden Ring city). This 4-star hotel offers accommodations. a restaurant, a bar , free private parking, a concierge service, a sauna, a business centre and a tour desk. All rooms are with a closet and a private bathroom.
Hotel rooms provide air conditioning, flat-screen TV with cable channels, fridge, an electric tea pot, bath, hairdryer and a desk. At the hotel. The Hotel has a 24-hour front desk, airport transportation, room service and free WiFi throughout the property. Best and Popular tourist spots near Hotel are Ostrovsky Kostroma Market, Drama Theatre, Museum of Romanov Family.
Ulitsa Nizhnyaya Debrya, 17, Kostroma, Kostroma Oblast, Russia, 156005
Hotel Ekaterina is located in the heart of the historic city of Kostroma. The hotel offers 34 elegant modern rooms of various categories; each room has an individual interior, unique with the atmosphere of the beautiful Catherine era. The Ekaterina Hotel was created for those who value aesthetics, because every detail is thought out and executed at the highest level.
Hotel offering a bar, lounge, a restaurant, a concierge service, a 24-hour front desk and room service for guests, a business center and guests can use the fax machine and photocopier at the hotel. At the hotel every room have a private bathroom equipped with a hairdryer, a flat-screen TV, air conditioning, a fridge and few rooms will provide you with a seating area.
Popular tourist spots near Hotel Ekaterina Kostroma are Museum of Romanov Family, Epiphany Convent, Ostrovsky Drama Theatre.
Panorama – Park Hotel, Vladimir
Bolshaya Moskovskaya St, 44Б, Vladimir, Vladimir Oblast, Russia, 600000
Park-hotel "Panorama" located 200 m from Assumption Cathedral in Vladimir. Vladimir Train Station is 1.2 mi away. Panorama welcomes guests with a restaurant and bar, 24-hour front desk at the hotel, . Free private parking is available on site.
Park-hotel "Panorama" offers its guests to rent daily or long-term comfortable rooms of a high degree of comfort in the hotel. Hotel is well known in Russia and abroad for its cozy rooms and hospitality. One of the best restaurants in the city of Vladimir with original cuisine is located on the territory.
Every room at this hotel is air conditioned and features a flat-screen TV, a private bathroom with bathrobes, slippers and free toiletries. Panorama features free WiFi throughout the hotel. One can finf various dining options within a 5-minute walk away from hotel.
Popular tourist spots near hotel are Palaty Museum, Nativity Convent.
601293, Ulitsa Lenina, д.82, Suzdal, Vladimir Oblast, Russia, 601293
Veliy Hotel Suzdal is located just a five-minute walk from the historic city center. Suzdal Bus Station is 1.6 mi and Vladimir Train Station is 22 mi from the property. The proximity to the main attractions will allow you to appreciate the unique atmosphere of the ancient city. It will take just 2 minutes to walk to the Trade Rows and the Venerable Bell Tower, and 10 minutes to the Suzdal Kremlin and the Nativity Cathedral. You can get to the Museum of Wooden Architecture and the Spaso-Evfimiev Monastery in 15 minutes.
The rooms, decorated in European style, for the convenience of Guests are equipped with a wardrobe, air conditioning, telephone, luggage cabinet, flat-screen TV and satellite TV. The private bathroom comes with a shower, hairdryer, slippers, a set of towels and a universal hygiene product. It offers free Wi-Fi throughout the hotel.
Guests can dine in the hotel's LE BAZAR Restaurant offering exquisite cuisine and traditional Russian cuisine in modern interpretation. Breakfast is served in the restaurant every morning. HOTEL is a 3-minute walk from Torgoviye Ryady Shopping Center.
Hotel Vladimirskaya, Sergiyev Posad
Pionerskaya Ulitsa, 3, Sergiyev Posad, Moscow Oblast, Russia, 141315
Hotel Vladimirskaya located in Sergiyev Posad, 651 m from Trinity-Sergius Lavra. The nearest airport is Sheremetyevo International Airport, 52 miles from the property
Hotel features a terrace, as well as free WiFi, a lounge, air-conditioned rooms with a private bathroom. The accommodations provides a 24-hour front desk, room service and organizing tours for guests.
All guest rooms in the hotel are equipped with a flat-screen TV with cable channels. The rooms will provide guests with a fridge. A continental breakfast is available daily at the property.
Kooperativnaya Ulitsa, 9, Yaroslavl, Yaroslavl Oblast, Russia, 150000
Located in the historic building in Yaroslavl city center and about 18 miles from local airport. Yaroslavl Train Station is 3.5 mi away, and Tunoshna International.
Hotel offers a fitness center and spa center at surcharge. The free WiFi is featured. The rooms feature air conditioning, a fridge, electric kettle, hairdryer and flat-screen TV with cable channels. Buffet breakfasts are served in the on-site restaurant, serving European cuisine, and there is also a bar in the hotel.
Tourist spot the Volga River embankment is a 5-minute walk and the drama theatre is about 200 meter from the hotel.
Royal Hotel Spa & Wellness, Yaroslavl
Kotorosl'naya Naberezhnaya, 55, Yaroslavl, Yaroslavl Oblast, Russia, 150014
Royal Hotel Yaroslavl is a hotel in the picturesque historical center of Yaroslavl on the embankment of the Kotorosl River. The hotel is located within walking distance from the cultural and business center of the city in close proximity to the largest concert and entertainment complex "Millennium" in the city.
The hotel complex Royal Hotel Yaroslavl consists of 152 rooms decorated in a classic style with free Wi-Fi, a restaurant for 150 people, and a banquet hall for 60 people, a SPA-salon with a pool of 60 sq.m, a fitness center, a beauty salon and a congress center that meets the high requirements, equipped with the most modern equipment.
The hotel's restaurant serves European and Russian cuisine, while banquet hall can accommodate up to 150 people. A variety of drinks are served at the lobby bar. Room service is available round the clock.
Tourist spot the Spaso-Preobrazhensky Monastery is about 15-minute walk, while the Volga River Embankment is about 20-minute walk away from hotel.